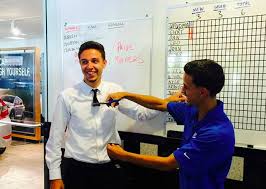 Davis Hyundai, a division of the Davis Dealerships is always looking to expand our staff.
Davis Hyundai is a growing dealership located in Ewing, NJ. 
We offer:
Competitive Pay Plans
Comprehensive Benefits Package Including:
Medical, Vision, Dental, Prescription, Life, and AFLAC
All Full-Time Positions include:
Paid Holidays
Paid Vacation Time
Paid Sick Time
If you would like to become a part of our team...
Please email resume to davishyundai@davisdealerships.com or stop in to fill out an application to be considered for one of the positions below.  Please include the position you are interested in the subject line of your email.
Please do not submit an inquiry online.